Paris is devided into 20 zones or arrondissments , Sacre-coeur-montmatre is situated in the 18th arrondissment, it is a Roman Catholic Church and a small basilica, dedicated to the Sacred Heart of Jesus.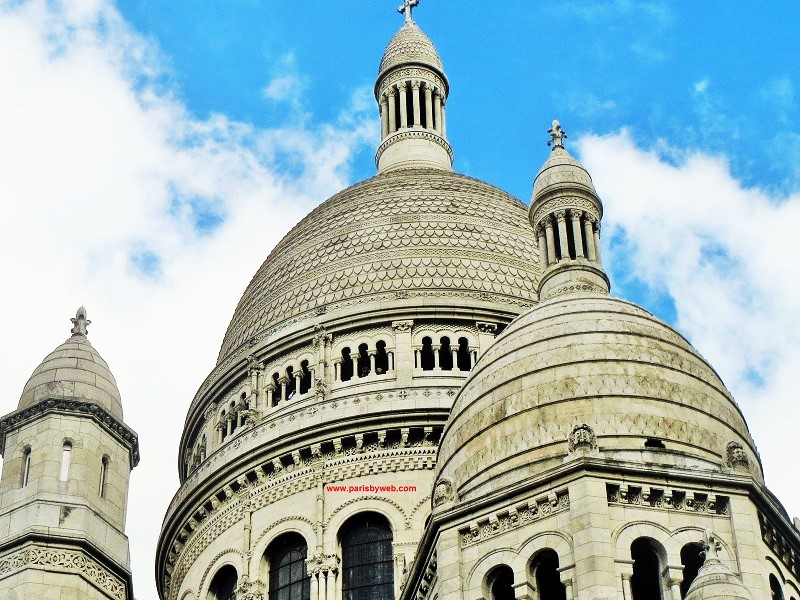 This monument  with its white doms,  is built on the top of the 200 meter highest point of Paris with a Byzantine architecture.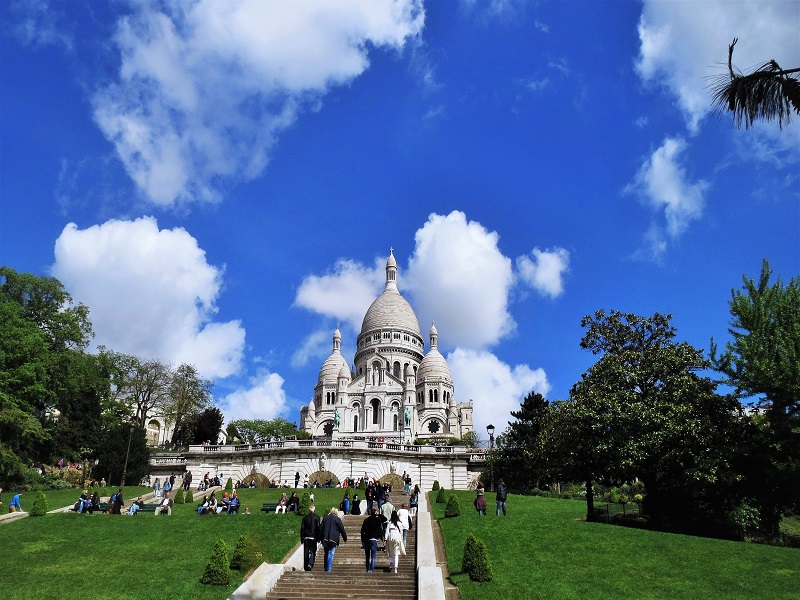 Sacré-Cœur (sacred heart) is a monument with two histories, political and cultural, and should say it is one of the most attractive sites to visit in Paris.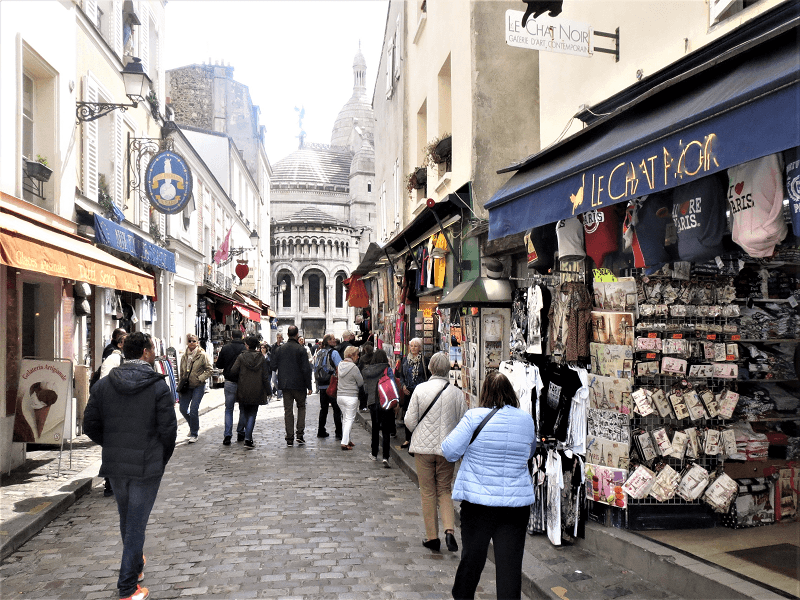 In the surrounding this monument, there are always artistic activities taking place which are quite entertaining and ideal for culture lovers.
.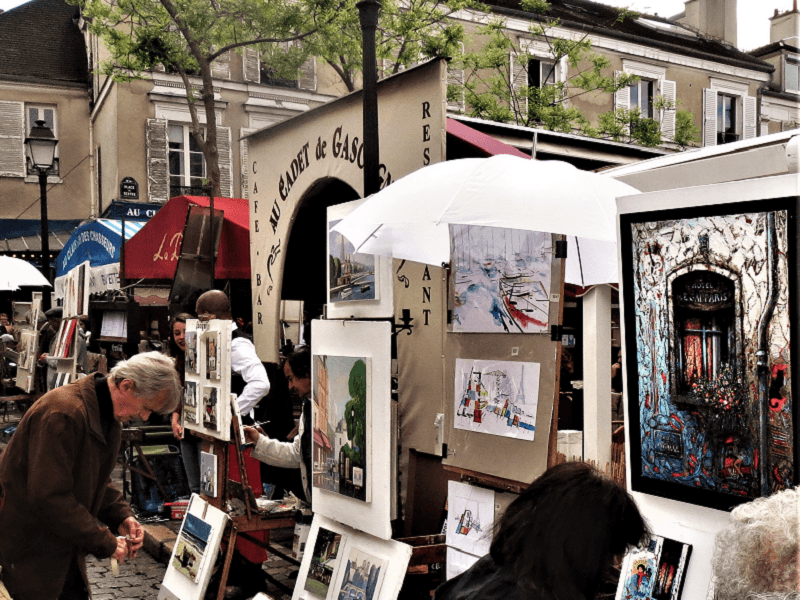 Street painting exhibition…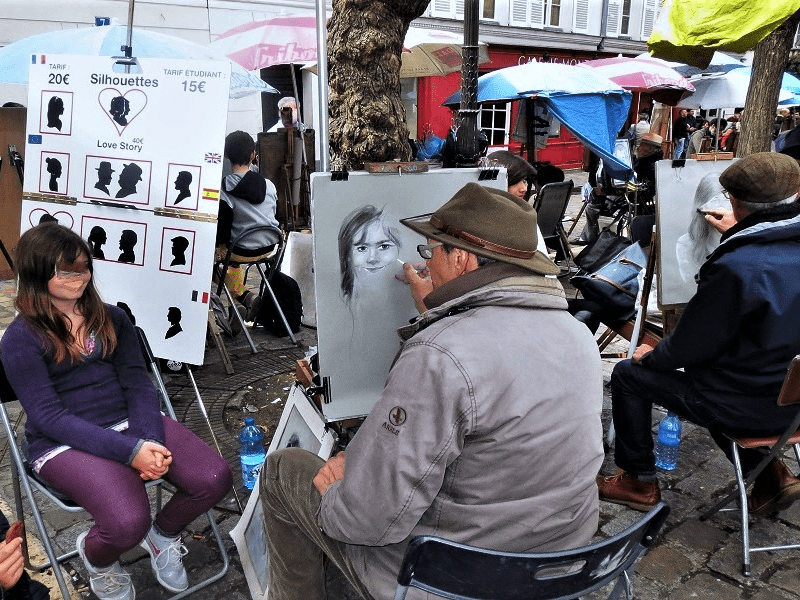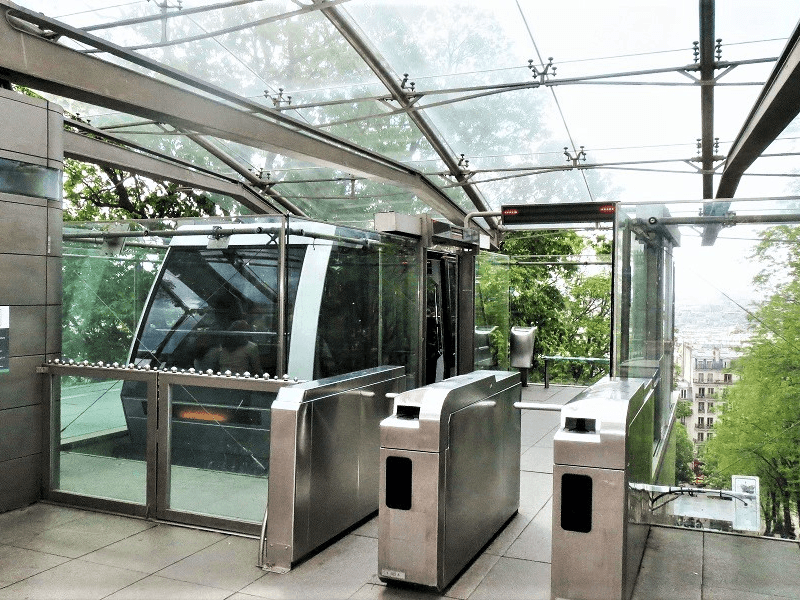 Transport :
For the convenience of the visitors,  there is a Funicular or cliff railway in service.
The funicular offers a smooth run from the bottom of the hill up to the Sacré Cœur in Montmartre. The journey  usually takes around 2 minutes and takes you to the top of the steps of the Sacre Coeur,  offering an espectacular view along the journey.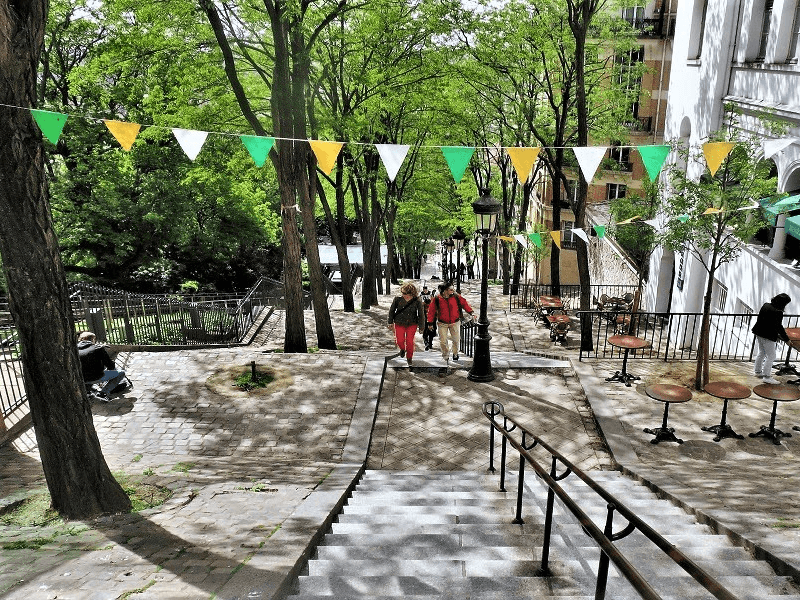 Of course there is many ways by stairs also ;