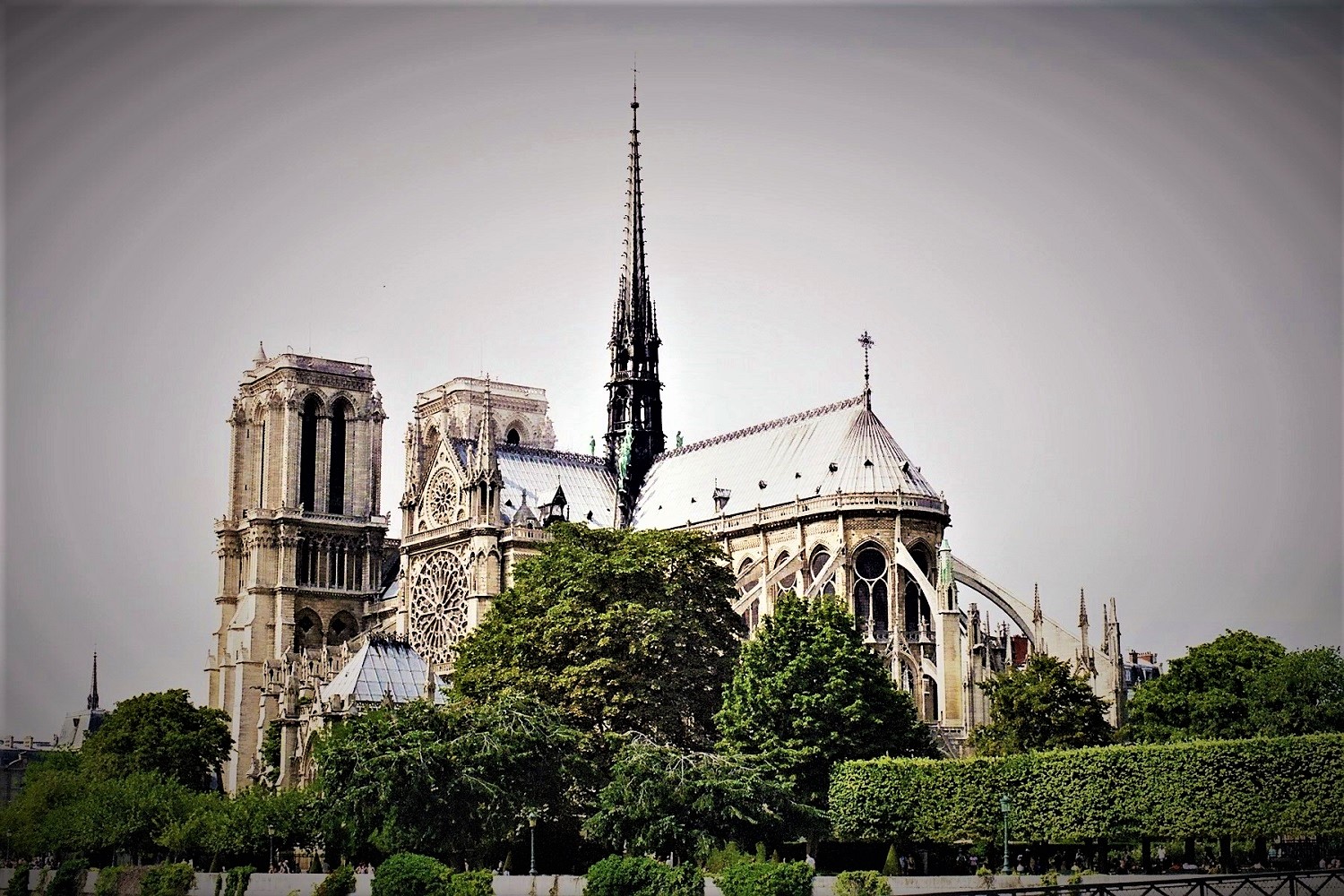 The Notre dame de Paris is in the city center, in the island of CITE, it is one of the Gothic cathedrals that was built in the 12th century. Virgin Mary is the inspiration of architecture of this monument. It is one of the most visited monuments by tourists in the world.
Unfortunately it is not possible to visit in it now because Notre Dame Cathedral was ravaged by a devastating
 The art work started to repair it soon , the below image shows it's status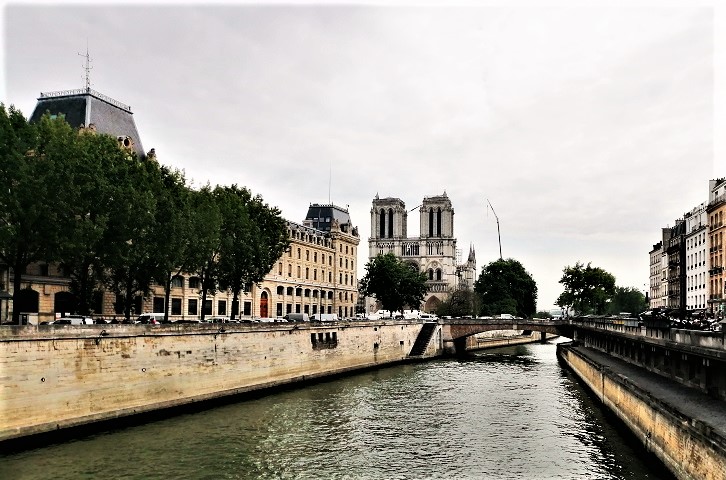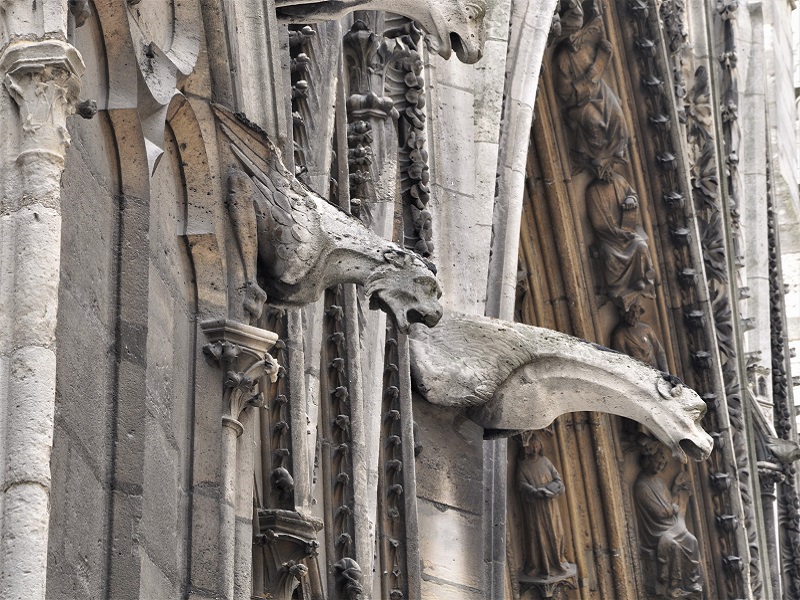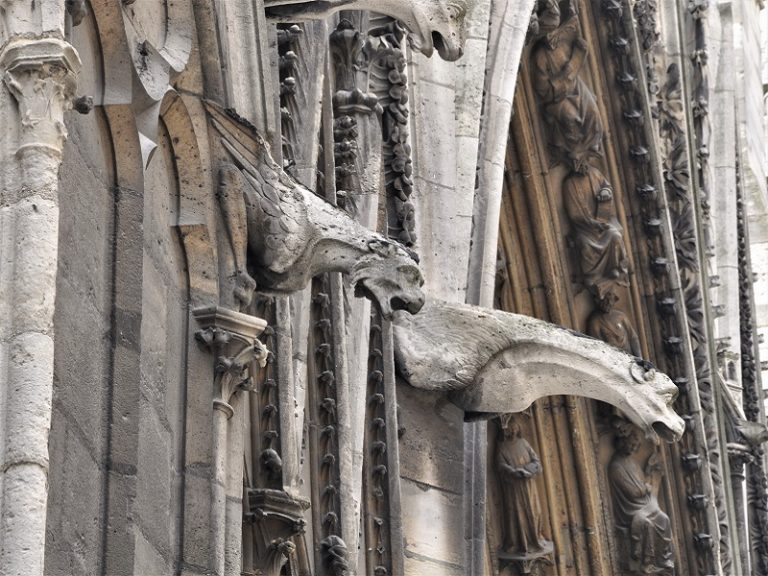 The Hunchback of Notre Dame the famous Victor Hugo's novel and the movie (Esmeralda & Quasimodo created by J.Delannoy) are two unforgettable historical artworks and are inspired by this monument.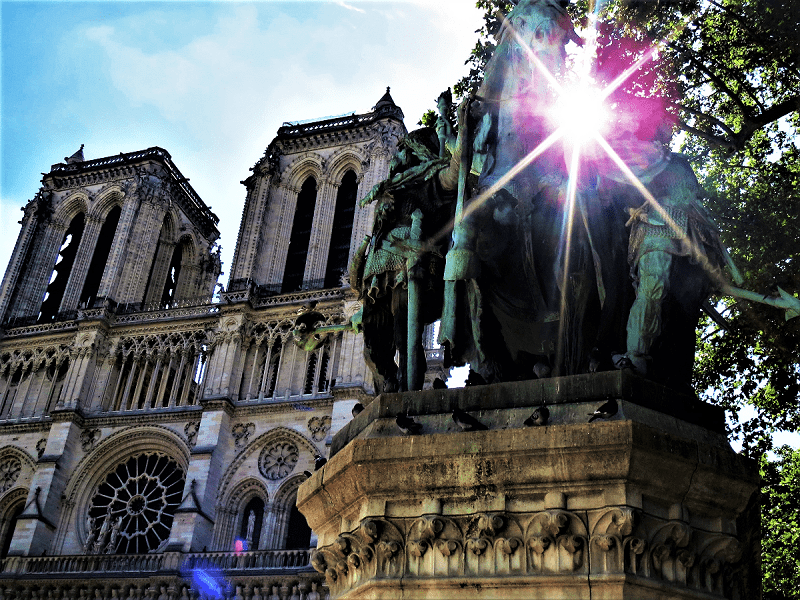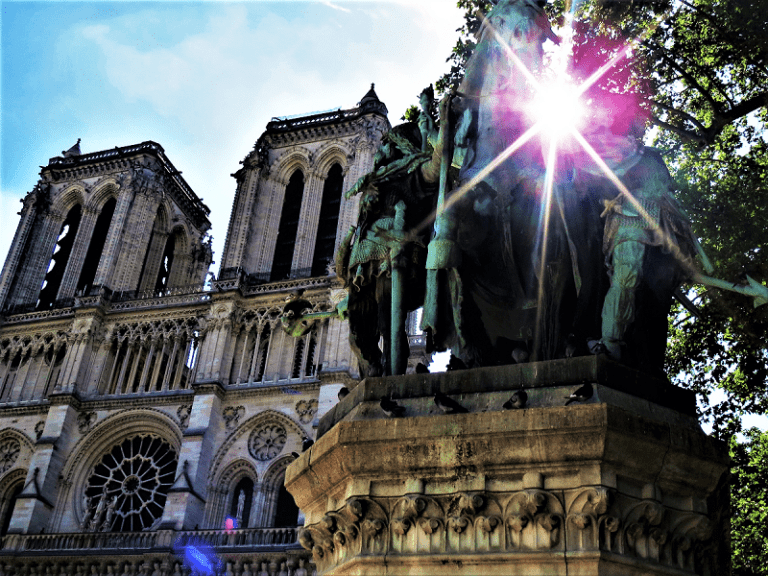 If you want to see the origin of Paris and the centre of Paris, your visit should be from Notre Dame de Paris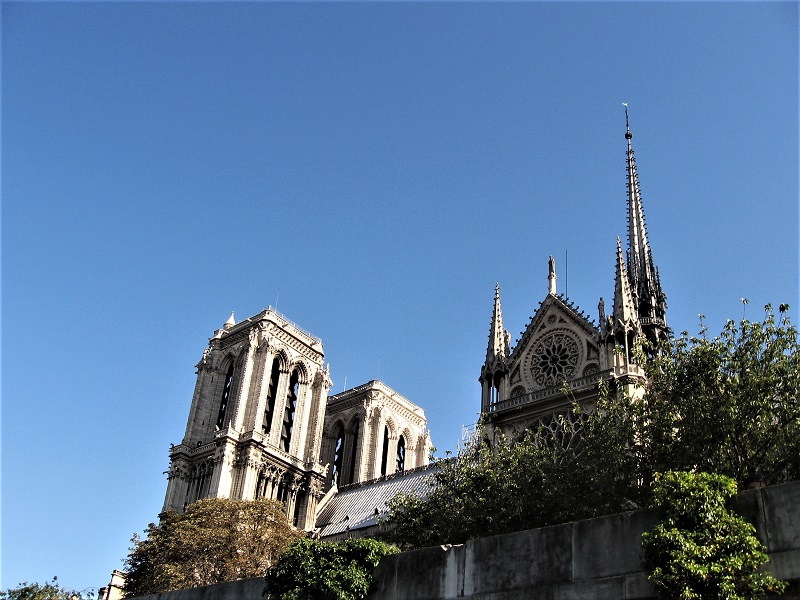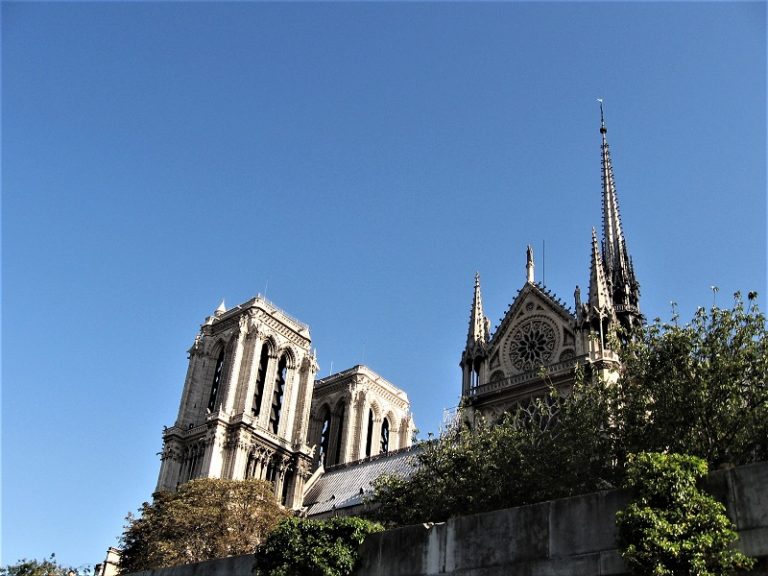 There is also an opportunity to view Paris from the roof of the Notre Dame de Paris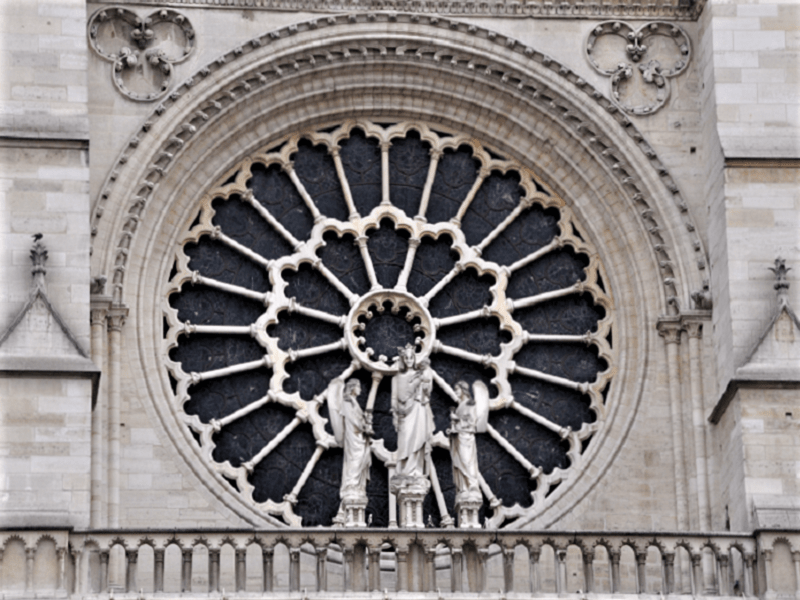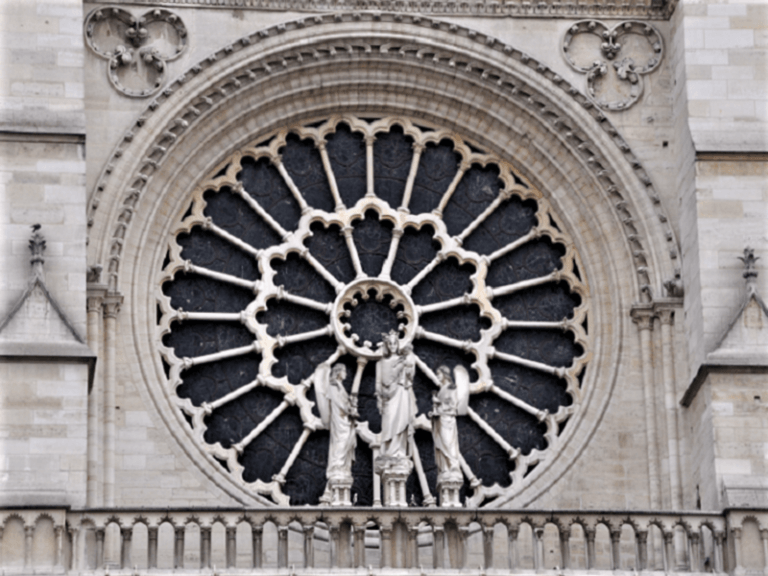 Usually there is a queue of the visitors, who wish to climb up to the roof and have a panaromic view of Paris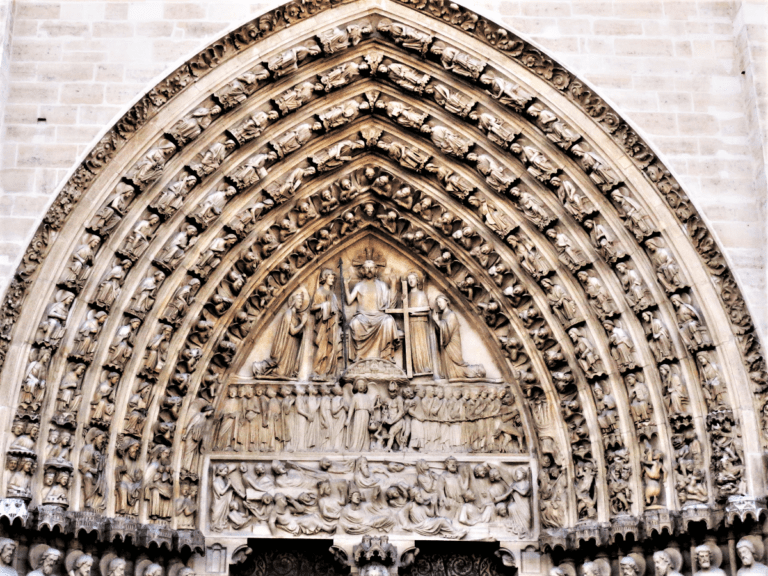 There is a 10-15 minutes wait depending to the size of the queue. Don't miss out , this will be a memorable event when you are in Paris.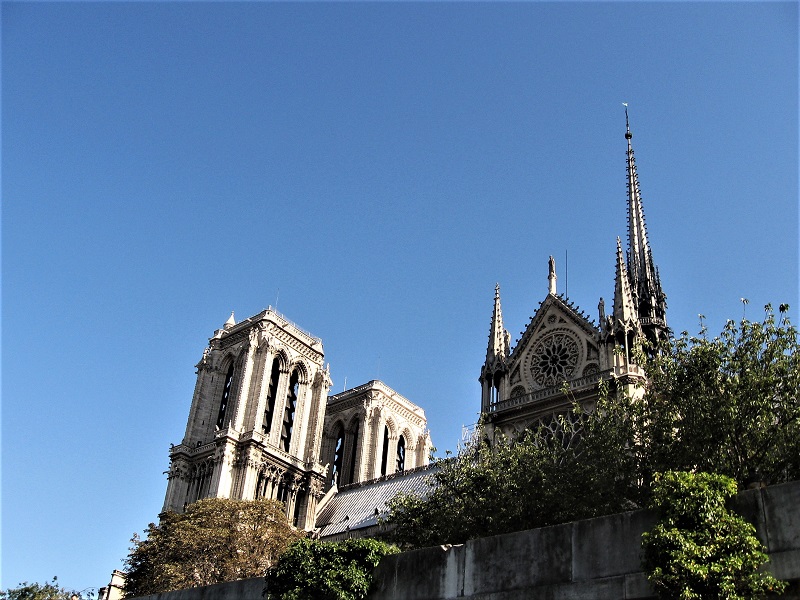 Access by Public Transport to this site is easier than say "Bonjour"! Just click  here to see the list of metro & buses and the access plan. To see one trailer of the Hunchback of Notre Dame  "The Hunchback of Notre Dame" Antony Quinn & Gina Lollobrigida in 1956 click here. Look also official site Notre-dame-de-paris.